FEATURELAB & SCRIPTLAB - Calls for applications opening soon!
Moja Vesna
After her mother's sudden death, ten-year-old Moja becomes the unexpected grown-up of her fragmented family, trying to bring her troubled older sister Vesna and distant father together.
ScriptLab 2018
Main info
Title: Moja Vesna
Year: 2022
Directed by: Sara Kern
Premiere & awards: Berlinale 2022, Generation KPlus
Produced by: Sweetshop & Green (Australia) Cvinger Film (Slovenia)
Countries: Australia, Slovenia
Moja, 10 years old, lives with her grief-stricken Slovenian father Miloš and pregnant 20-year old sister Vesna in an outer suburb of Melbourne. Unable to accept the reality of her mother's sudden death from a car accident, Moja keeps setting the table for mum, waiting for her to return. Vesna, on the other hand is ignoring her own pregnancy. Bewildered by the thought that her mum's death might have been a suicide, she tries to find answers. Clearly ill-equipped to navigate the complexities of Vesna's situation and her mental state, Moja finds herself out of her depth – but with no one to turn to, she takes it upon herself to be the responsible one, in the hope of keeping what remains of her family together. She can see that Vesna's belly is growing so she focuses on the simple things she can control - preparing for the baby. On a mission to find clothing and toys for the impending arrival, Moja unwittingly connects with Miranda and her daughter Danger, an easy-going, chatty family very different to her own. Quirky Danger instantly likes Moja's independence and weirdness, and tries to befriend her. Moja decides not to mention to her new friend that her mother died, telling her instead that Vesna is her mum. Despite Moja's best efforts, she realises that the baby gear she's collected won't propel Vesna to be more "motherly". In fact, it has the contrary effect. Moja hangs on her sister's every word, aching to get closer to her, but Vesna is overwhelmed with her own grief, and slowly begins to tell Moja about her conflicted relationship with their mother. Moja tries to put her worries aside when hanging out with her new friend and her mother, but she can never quite relax as she keeps hiding the reality of her family situation. Once Vesna realises what Moja is doing, she rejects it, leaving Moja in an uncomfortable situation with her friend. Pushing Moja to accept the truth, Vesna then burns mother's chair, which has become a sacred object for Moja. This makes Moja angry and she digs her heels in further, standing outside the house at night and waiting for her mum. As Vesna tries to remove more of mum's belonging from the house, her mission is cut short by going into labour. Despite the relationship between the sisters having been strained, Moja is excited as she arrives to meet her sister at the hospital to see the new baby. But Vesna cuts her off in the hallway, dragging Moja to come for a drive with her. Moja is unsure, but wanting to help her sister feel better agrees to go with her. They end up at a random party, where Vesna, despite her best intentions, gets carried away and eventually leaves Moja behind. Moja manages to make her way to her friend Danger's house where emotion finally overwhelms her, and she begins to cry. She finally admits to Miranda (and to herself) that she doesn't really have a mum. The next morning, Moja wakes up in her dad's car, with the baby safely strapped in the seat next to her. There is a sense of a new calm and a new beginning.
Discover more details here: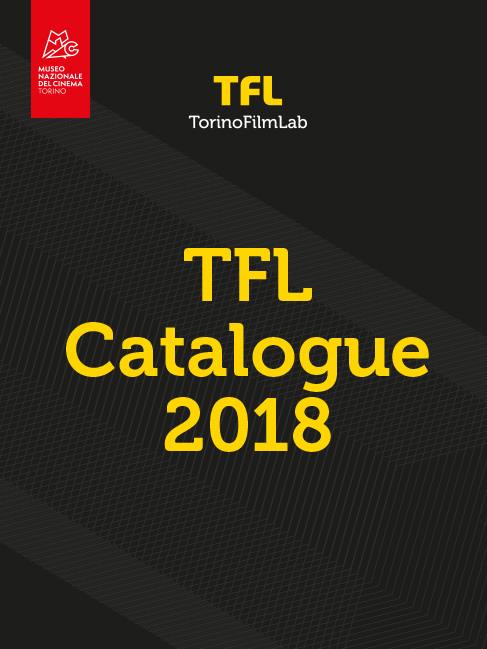 All the updates once a month in your mailbox, subscribe to the TFL newsletter.