FEATURELAB & SCRIPTLAB - Calls for applications opening soon!
ScriptLab is open to professional scriptwriters and directors from all over the world.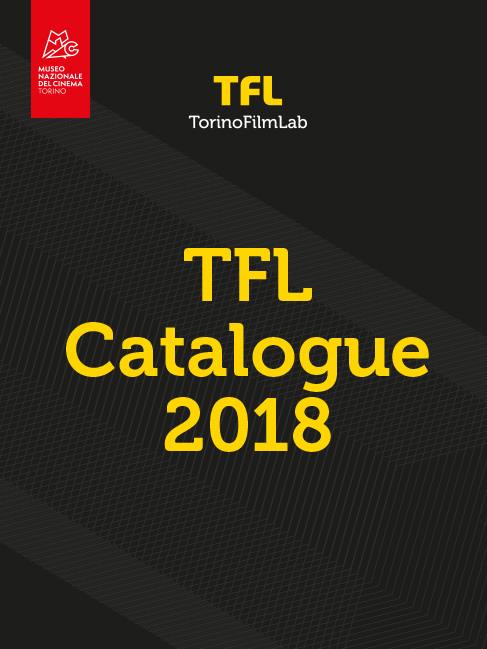 TARGET PARTICIPANTS: scriptwriters and directors from all over the world developing scripts for fiction feature films.
DURATION: 3 week-long residential workshops in March, June and November 2018 + 2 on-line sessions.
FEE: 2.500 Euro.
DEADLINE FOR APPLICATIONS: December 1st, 2017, 12:00 p.m. CET (noon).
ScriptLabfocuses on the development of fiction feature film scripts based on original ideas as well as adaptations. It is aimed at projects at an early development stage, whose authors are willing to dive deep into the writing process along nine months of intensive work.
The programme is structured into 3 week-long residential workshops and 2 on-line sessions (taking place in between the 1st and 2nd, and the 2nd and 3rd workshop).
20 projects are selected to work in 5 groups, each guided by a tutor with a wide international experience as a script consultant. A story editor trainee  – who works side by side with the tutor – completes each group. Throughout the year the projects, which usually start at treatment stage, move forward with the writing of a step outline, and up to a first or second draft of the script.
In addition, Talent Advisors, active in the fields of development, production & legal issues, will accompany the participants along the programme, meeting with them individually at every workshop to assess the progress of their work and to give them broader advice on their project & their career.
A final presentation of the projects during the TFL Meeting Event in November concludes and completes the training: all participants present their projects publicly to an audience of international producers, sales agents and other film industry professionals, have one-to-one meetings with Decision Makers, and are granted visibility thanks to the TFL Catalogue.
TorinoFilmLab is glad to announce the partnerships with Greek Film Centre, who will also host the 1st residential workshop, BEKRAF – Indonesian Agency for Creative Economy, Cinema do Brasil, Netherlands Film Fund, Polish Film Institute and VAF – Flanders Audiovisual Fund. Thanks to these partnerships ScriptLab will welcome 1 project from each of the following regions: Greece, Indonesia, Brazil, the Netherlands, Poland and the Flanders region of Belgium, whose participation in the programme will be supported by the above-mentioned institutions. Moreover, we are delighted to renew our long-lasting partnership with Le Groupe Ouest, hosting the 2nd residential workshop.
ScriptLab is open to professional scriptwriters and directors from all over the world.
It is possible to apply as an individual or as a team of two co-writers. Many of our participants already work together with a production company. However, it is not necessary to have a producer attached to the project.
In case of projects based on novels, short stories or other literary works, applicants must have secured an option for the work they wish to adapt.
Applicants must confirm their full availability for all the workshops and the final TFL Meeting Event.
The working language of all workshops, meetings and events is English; thus, a good knowledge of English is essential in order to participate.
Participation fees & scholarships
Course participation fee: 2.500 Euro (extra fee of 2.000 Euro if a co-writer also attends the workshops).
This amount covers workshop training, on-line sessions, accommodation and subsistence during the workshops. Participants must pay their travel costs. In many countries scholarships are available for this training. 
A number of partial scholarships, covering tuition costs, will be assigned to participants coming from European low audiovisual capacity countries according to Creative Europe – MEDIA criteria*.
* Albania, Bosnia-Herzegovina, Bulgaria, Croatia, Cyprus, Czech Republic, Estonia, Georgia, Greece, Hungary, Iceland, Latvia, Lithuania, Luxembourg, Malta, Moldova, Montenegro, Portugal, Romania, Slovakia, Slovenia, Ukraine.
The requested materials – to be submitted all together in one PDF, and all in English – are:
- A project synopsis (1 page maximum) & a treatment (10 pages maximum)*;
- A director's/scriptwriter's intention note (3 pages maximum);
- Materials informing about the audio-visual approach: still pictures, video mood board, etc.;
- A CV (2 pages maximum);
- A previous audio-visual work (30 minutes maximum)**
* Additionally, the synopsis and the treatment can be submitted in original language in a separate PDF document (N.B. Members of our reading committee are able to read in Arabic, Czech, Danish, French, German, Hebrew, Italian, Norwegian, Polish, Portuguese, Russian, Serbo-Croatian, Slovak, Slovenian, Spanish). Please note that this is optional, but all materials should in any case be provided in English.
**A link (with password) to one previous short film or excerpt of previous materials. Submitted materials should be in English or have English subtitles/translation; show reels will not be accepted. Videos must be received along with the application package no later than December 1st, 2017.
Please click on the "Apply Now!" button in the right-side column of this page to access the on-line application form and submit your project. Before starting the application process, you will need to create an account on the TFL Visitor Page (if you don't have one yet).
Deadline for applications: December 1st, 2017, 12:00 p.m. CET (noon)
Shortlisted applicants will be interviewed via Skype meetings on February 2-4, 2018.
For more information please contact:
agata.czerner@torinofilmlab.it
The selected projects of ScriptLab must indicate TorinoFilmLab support in the film credits, by displaying the TorinoFilmLab logo and the caption "Developed at TorinoFilmLab".
1st residential workshop: 19-25 March 2018 (Sounion/Lavrion, Greece)
2nd residential workshop: 23-30 June 2018 (Brignogan, France)
3rd residential workshop and TFL Meeting Event: 20-25 November 2018 (Turin, Italy)

1st on-line session: April-June 2018
2nd on-line session: July-November 2018
All the updates once a month in your mailbox, subscribe to the TFL newsletter.