FEATURELAB & SCRIPTLAB - Calls for applications opening soon!
Runner
Runner tells the story of a young woman facing an uncertain future following her father's death.
FeatureLab 2019
Main info
Title: Runner
Year: 2022
Directed by: Marian Mathias
Premiere & awards: Toronto International Film Festival 2022, Discovery
Produced by: Killjoy Films - Germany
In co-production with: Man Alive - US, Easy Riders - France
Countries: Germany, France, United States
Runner follows Haas, an eighteen-year-old girl raised by a single father in Missouri. When her father suddenly dies she is leQ to bury him alone. In order to meet the terms of his will, she must bring him to the town where he was born, a community baRling both the stresses of climate and economy. With nowhere else to go, she stays at an inn belonging to a lonely cinephile named Baggy. Though a hermit himself, Baggy encourages others to go out and see the world: a view very much restricted in this town. And it is during her extended, unexpected Tme here when she meets Will. Will is in the region looking to support his family who are hundreds of miles away. Will has an arTsTc soul, but one tethered to the harsh reality of his circumstances. Will is drawn to Haas and Haas is drawn to Will. Will teaches Haas to live and Haas teaches Will to feel. It is in their friendship, their shared expression of living, where Haas' understanding of love and loss begins to take shape. Runner is the story of two strangers who find, change, and ulTmately leave one another.
TFL Project:

Title: Runner


FeatureLab 2019


TFL Awards: TFL Co-Production Award (€ 50,000) thanks to the support of Creative Europe - MEDIA Programme of the European Union
Discover more details here: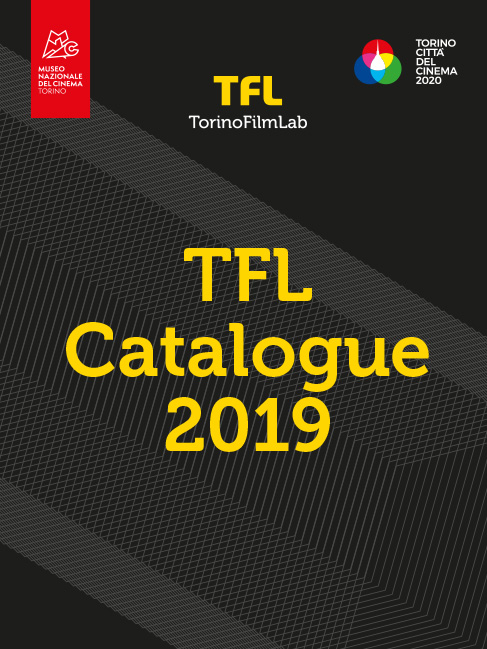 All the updates once a month in your mailbox, subscribe to the TFL newsletter.