FEATURELAB & SCRIPTLAB - Calls for applications opening soon!
Every year TorinoFilmLab offers Script&Pitch for scriptwriters and directors from all over the world.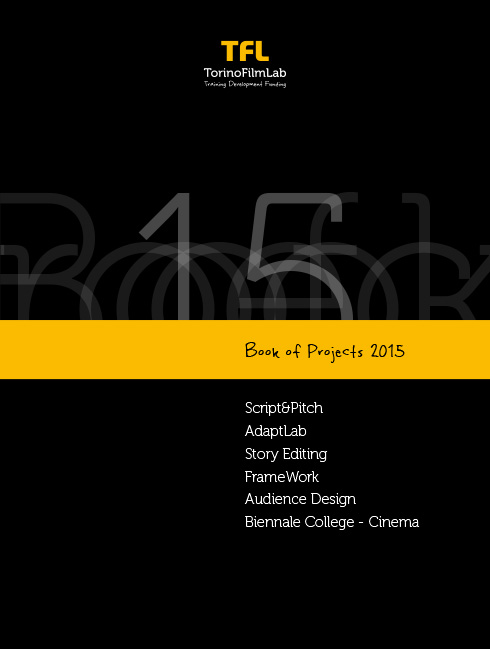 TARGET PARTICIPANTS: professional scriptwriters and writer-directors from all over the world. The course is aimed at fiction feature film projects at an early development stage.
DURATION: 3 week-long residential workshops in March, June and November 2015 + 2 on-line sessions.
FEE: 2.000 Euro. Scholarships assigned by merit.
 
DEADLINE FOR APPLICATIONS: October 30th, 2014. 
Every year TorinoFilmLab offers Script&Pitch, an advanced script development course for scriptwriters and directors of feature films from all over the world. The programme, supported by the MEDIA Programme of the European Union, is realized with the support of Flanders Audiovisual Fund and Le Groupe Ouest, and in partnership with University College Ghent School of Arts and NISI MASA.
Open to 12 projects from all over the world, the course lasts 9 months - from March to November 2015, and foresees 3 residential workshops and 2 on-line sessions. It follows the entire scriptwriting process, offering close collaboration and insights into the challenges of each step, from generating ideas and structuring the material through first and second drafts, up to a final pitch in front of the Decision Makers invited to the TorinoFilmLab Meeting Event in November 2015, during the Torino Film Festival.
The selected Script&Pitch projects will have the possibility to apply to the TorinoFilmLab FrameWork programme in 2016, provided they fulfil the conditions of eligibility (having a first- or second-time director and a producer attached; the first day of shooting must be scheduled after November 2016).
Script&Pitch is open to professional scriptwriters and writer-directors from all over the world.
Many of our participants already work together with a production company. However, it is not necessary to have a producer attached to the project.
Applicants must confirm their availability for the workshops and the final pitch.
The working language of all Script&Pitch workshops, meetings and events is English; thus, a good knowledge of English is essential in order to participate.
 
The selected projects of Script&Pitch must indicate TorinoFilmLab support both in the opening and closing credits, by displaying the TorinoFilmLab Logo and the caption "Supported by TorinoFilmLab".
1st residential workshop: 16-21 March 2015 (Ghent, Belgium)
2nd residential workshop: 20-27 June 2015 (Brignogan, France)
3rd residential workshop and Meeting Event: 20-26 November 2015 (Turin, Italy)
All the updates once a month in your mailbox, subscribe to the TFL newsletter.