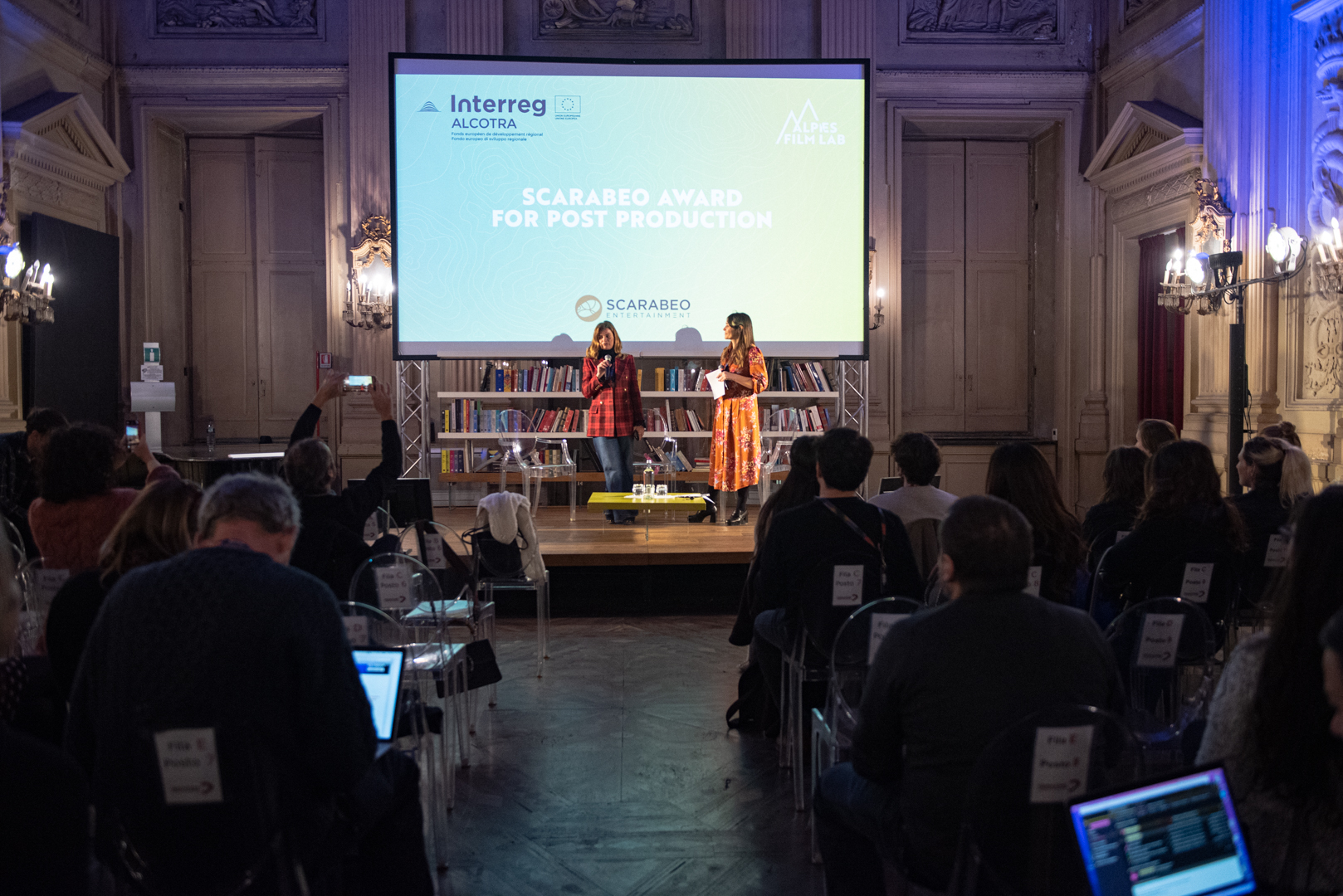 A fresh TFL section that pieces together TorinoFilmLab's programmes and activities aiming at the internationalisation of the Italian film workers and institutions. It matches the national film industry with foreign bodies interested in cooperating across borders and it is led by Francesco Giai Via as Head of Studies.
To sum up, with TFL Italia we talk to:
- Emergent or expert Italian film professionals
- Italian institutions
- International film industry professionals and institutions
The programmes involved in 2022:
ALPI FILM LAB:
a training path running from France to Italy back and forwards that features Italian and French producers and directors, working on 8 feature film projects, and interested in simulating an international co-production.

Thanks to a new important partnership, one of the 8 projects developed this year will get the Scarabeo Award for post-production consisting of a € 12.000 grant in post-production services at Scarabeo Entertainment's production company facilities in Sassuolo (Italy). 
The Alpi Film Lab Book of Projects of 2022 is available here!

- UP & COMING ITALIA:
its goal is to support emerging Italian producers moving their first steps into international co-production.

The Up & Coming Italia Booklet of 2022 is available here!
TFL Italia, the final event:
The initiative will culminate at the end of the year – more specifically the 24th of November – with a proper event organised in the frame of Torino Film Industry, a Film Commission Torino Piemonte project that includes and networks the Production Days organised by FCTP itself, the Torino Short Film Market organised by the National Centre for Short Films and, indeed, TFL Italia organised by TorinoFilmLab.
All the updates once a month in your mailbox, subscribe to the TFL newsletter.