FEATURELAB & SCRIPTLAB - Calls for applications opening soon!
ScriptLab is open to professional writer-directors, or a team of writers and directors, from all over the world.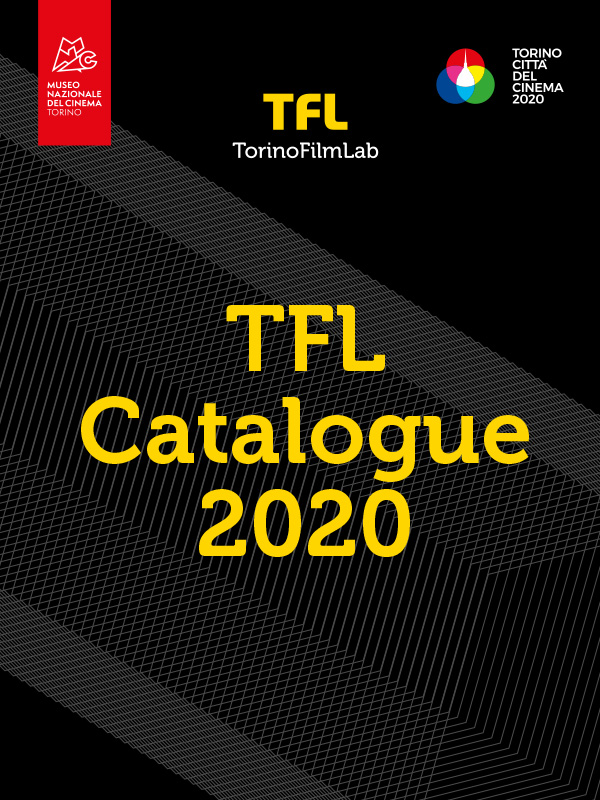 TARGET PARTICIPANTS: Writer - directors, or teams of screenwriter and director, from all over the world, in early stage development of fiction feature film screenplays.
DURATION: 3 week-long residential workshops in March, June and November 2020 + 2 on-line sessions.
FEE: 2.500 Euro (+ VAT, if due).
DEADLINE FOR APPLICATIONS: November 1st, 2019, 12:00 p.m. CET (noon).
ScriptLab is a screenwriting programme for fiction feature films, both original ideas and adaptations, in early stages of development. Each year, filmmakers from all over the world develop their projects through the creative process of peer to peer group work and with the support of professional script consultants for the duration of nine months.
This development process is based on in-person work in small groups and individual consultations. The programme is structured into 3 week-long residential workshops and 2 on-line sessions (taking place in between the 1st and 2nd, and the 2nd and 3rd workshop).
20 projects are selected to work in 5 groups, each guided by a tutor with wide experience as a script consultant. A story editor trainee – who works side by side with the tutor – completes each group. Throughout the year the projects, which in general begin the programme in a treatment stage, are developed through the enriching experience of sharing this creative stage of the writing process with the other filmmakers in the group. With the guidance of the tutors, the projects often reach a first or second draft of the script by the end of the programme.
In addition, international film professionals are invited to the residential workshops. They will discuss their own areas of expertise as well as giving the filmmakers more specific advice and inspiration for the projects & their careers.
A final presentation of the projects during the TFL Meeting Event in November concludes and completes the programme: all participants present their projects to an audience of specially invited international producers, sales agents and other film industry professionals, have one-to-one meetings with Decision Makers, and are granted visibility thanks to the TFL Catalogue.
After completing the programme, the ScriptLab participants will also be invited to attend the annual TFL Alumni Meeting, a special networking event dedicated to the TFL Community. The TFL Alumni Meeting is exclusively open to former participants of the ScriptLab, FeatureLab and SeriesLab programmes.
ScriptLab is realized with the support of the Creative Europe - MEDIA Sub-programme of the European Union; in partnership with Swiss Films and VAF – Flanders Audiovisual Fund. Thanks to these partnerships, ScriptLab will welcome one project from Switzerland and the Flanders region of Belgium, whose participation in the programme will be supported by the above-mentioned institutions.
ScriptLab is open to professional writer - directors, or a team of writer and director, from all over the world.
It is possible to apply as an individual or as a team of two. Many of our participants already work together with a production company. However, it is not necessary to have a producer attached to the project. Filmmakers applying with an adaption project need to have secured the rights.
ScriptLab is for projects at an early stage of development, thus projects who have several drafts of the screenplay already completed, will not be considered. Only one project application per year, per filmmaker, can apply. However, a project that is refused one year, can be resubmitted another year if the project has gone through substantial changes. The same project cannot be submitted a third time if rejected the second time around.
Applicants must confirm their full availability for all the workshops and the final TFL Meeting Event.
The working language of all workshops, meetings and events is English; thus, a good knowledge of English is essential in order to participate and all written material, all versions and drafts of the project, must be translated.
ScriptLab receives funding from the Creative Europe – MEDIA Sub-programme of the European Union, therefore a majority of places in the programme are reserved for participants who are nationals of countries that are part of Creative Europe – MEDIA.
Participation fees & scholarships
Course participation fee: 2.500 Euro (+ VAT, if due). Extra fee of 2.000 Euro (+ VAT, if due), if a co-writer also attends the workshops.
This amount covers workshop training, on-line sessions, hotel and part of the subsistence during the workshops. Participants must pay their travel costs. In many countries scholarships are available for this training. 
A number of partial scholarships, covering tuition costs, will be assigned to participants coming from low audiovisual capacity countries according to Creative Europe – MEDIA criteria*.
* Albania, Bosnia-Herzegovina, Bulgaria, Croatia, Cyprus, Czech Republic, Estonia, Greece, Hungary, Iceland, Latvia, Lithuania, Luxembourg, Malta, Montenegro, North Macedonia, Norway, Portugal, Republic of Serbia, Romania, Slovakia and Slovenia.
The requested materials – to be submitted all together in one PDF, and all in English – are:
- A project synopsis (1 page maximum) & a treatment (15 pages maximum);
- A director's/scriptwriter's intention note (3 pages maximum);
- A CV (2 pages maximum);
- Materials informing about the audio-visual approach: still pictures, video mood board, etc.
- Links (with password) to previous audio-visual works*.
* Submitted materials should be in English or have English subtitles/translation; show reels will not be accepted. Videos must be received along with the application package no later than November 1st, 2019.
Please click on the "Apply Now!" button in the right-side column of this page to access the on-line application form and submit your project. Before starting the application process, you will need to create an account on the TFL Visitor Page (if you don't have one yet).
Deadline for applications: November 1st, 2019, 12:00 p.m. CET (noon)
Shortlisted applicants will be interviewed via Skype meetings in mid-January 2020.
For more information please contact:
juliette.fournier@torinofilmlab.it
The selected projects of ScriptLab must indicate TorinoFilmLab support in the film credits, by displaying the TorinoFilmLab logo and the caption "Developed at TorinoFilmLab".
In the light of the global crisis related to COVID-19, TorinoFilmLab has been adapting the original structure of its programmes to the new circumstances, in an open discussion with our tutors, partners & participants.

Updated dates
1st online workshop: 16 April-16 May 2020
2nd online workshop: 15-26 June 2020 
3rd online workshop:  31 August-11 September 2020
Last workshop and TFL Meeting Event: 16-21 November 2020 (Turin, Italy TBC)
All the updates once a month in your mailbox, subscribe to the TFL newsletter.